ENJOY THE
PROCESS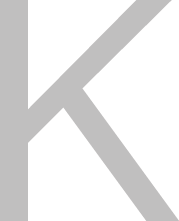 Photo by Jasper Léonard
Design is important, serious even at times, but besides that, my core belief is that good design (and the process of getting there) can be fun. And what's better than having fun together?

LET'S COLLABORATE
LET'S EXPLORE
LET'S SOLVE
BUT
ABOVE ALL
LET'S HAVE FUN WHILE DOING SO.



Amsterdam, Birth–2009
New York, 2010–2017
San Fransisco, Nov/Dec 2018
Amsterdam, 2018–Present

FREELANCE EXPERIENCE
Bruce Mau Design
Dawn, Amsterdam
FAY Design
Interbrand, New York
Mother Design
Moxie Creative, Amsterdam
Oerol Festival, Terschelling
Pentagram, New York
Red Antler, New York
Studio Playground, Utrecht
Van Lennep, Amsterdam
VidMob
Vruchtvlees/Verve, The Hague
West Ventures, San Fransisco
Whitney Museum of American Art, New York
SELECT CLIENTS
Adidas
Adobe
American Family Insurance
Boston Baroque
Cantata Singers
Columbia University GSAPP
Dit Wil Je Weten, podcast
Dutch Consulate USA
Figma
Hershey
International Center of Photography
L'Oréal
LA Times
Marjan van Aubel Studio
Mattel
Museum of Contemporary Art Antwerp
National Park Service, USA
Oerol Festival
Pantene
Toyota
Ulta
Van Alen Institute
Wellesley College



Ceci n'est pas une web designer.